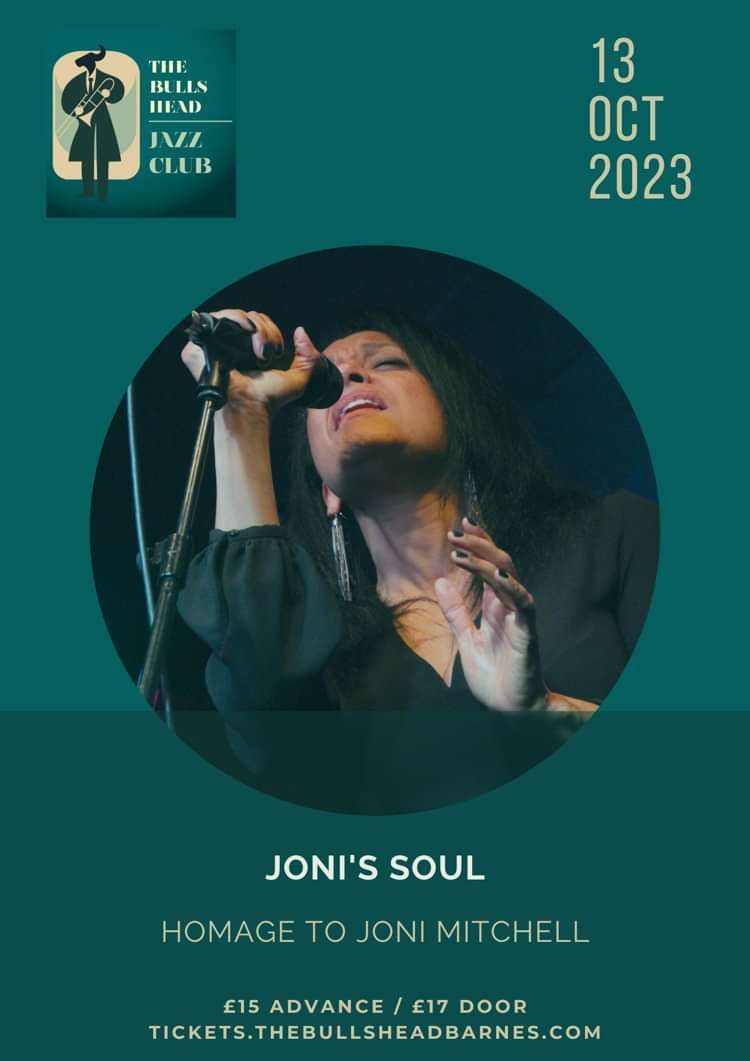 Joni's Soul
Joni's Soul
£15 Adv / £17 Door
Entry Requirements: Under 16s are not permitted in the venue. Under 18s must be accompanied by a responsible adult at all times.
Advance Tickets (e-ticket)
Joni's Soul - "Homage to Joni Mitchell":
Joni's Soul began as a jazz influenced collaboration between much loved "from-the-heart" singer Gina Foster and world-class guitarist Ronnie Johnson, attracting some of the UK's finest players with a shared love for one of the greatest singer/ songwriters and guitar innovators of the last half century, Joni Mitchell.
"Coyote" "The Hissing of Summer Lawns" "A Case Of You", "Trouble Child", "Help Me" and Gina Foster's gorgeous version of "Both Sides Now", it's through songs like these that the band explore Mitchell's unique song-writing and performance revealed in her iconic albums 'Blue', 'The Hissing Of Summer Lawns', 'Court & Spark', & 'Hejira'.
Drawing on their own emotional response to these songs six-piece Joni's Soul have looked beyond the faithful reproduction of the Joni Mitchell songbook to shine a light on the most soulful aspects of her words and music.
"A captivating evening of world class music …. A musical journey full of interwoven word plays and melodic sweeps …." - Get Ready To Rock.
The line-up for this special show features Gina Foster, vocals, (Eric Clapton, Sinead O'Connor), Paul Stacey on guitar (Oasis, High Flying Birds,The Black Crowes), Patrick Johnson, acoustic & electric guitars, John G Smith, keys (Joss Stone, Mica Paris, Paul Carrack), Steve Pearce, bass, (Herbie Hancock, Randy Crawford) and Richard Bailey drums, (Jeff Beck, Steve Winwood).
8.30pm (Doors 8.00pm) Tickets £15 in advance & £17 on the door