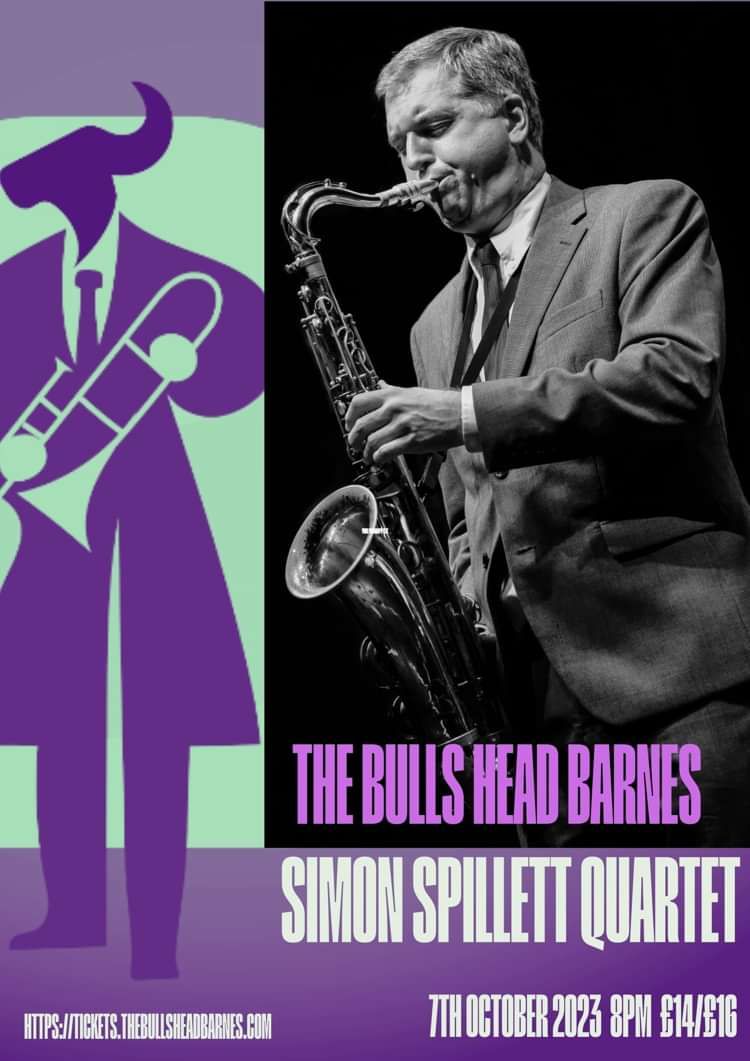 The Simon Spillett Quartet Play Tubby Hayes
The Simon Spillett Quartet
£14 Adv / £16 Door
Entry Requirements: Under 16s are not permitted in the venue. Under 18s must be accompanied by a responsible adult at all times.
Advance Tickets (e-ticket)
The Simon Spillett Quartet Play Tubby Hayes:
This special concert is a truly opportune homage to the ultimate British jazz legend, saxophonist Tubby Hayes, a musician with strong ties to the Bull's Head having played at the iconic venue many times during the 60's and early 70's. As well as the award-winning tenor saxophonist Simon Spillett the rest of all-star cast include Pete Billington on piano, Alec Dankworth on double bass and Peter Cater on drums.
8.30pm (Doors 8.00pm) £14 in advance & £16 on the door
Line Up
The Simon Spillett Quartet
The Simon Spillett Quartet Play The Music Of Tubby Hayes: January 2015 marked a landmark anniversary in British jazz history – 80 years since the birth of the British saxophone genius Tubby Hayes. Arguably the legend of post-war British jazz, although Hayes died tragically in 1973, he has left us a rich legacy of recordings, compositions and arrangements which still continue to inspire. To celebrate Tubby's music, award winning saxophonist Simon Spillett has assembled a unique all-star ensemble comprising two musicians who knew and worked with Hayes – pianist John Critchinson and drummer Trevor Tomkins, along with American bass maestro Tim Wells for this special show. Among the music they will be featuring will be compositions and arrangements from albums such as "The Jazz Couriers In Concert", "Tubbs In New York" and "Mexican Green", along with other standards and ballads associated with the great Tubby Hayes.