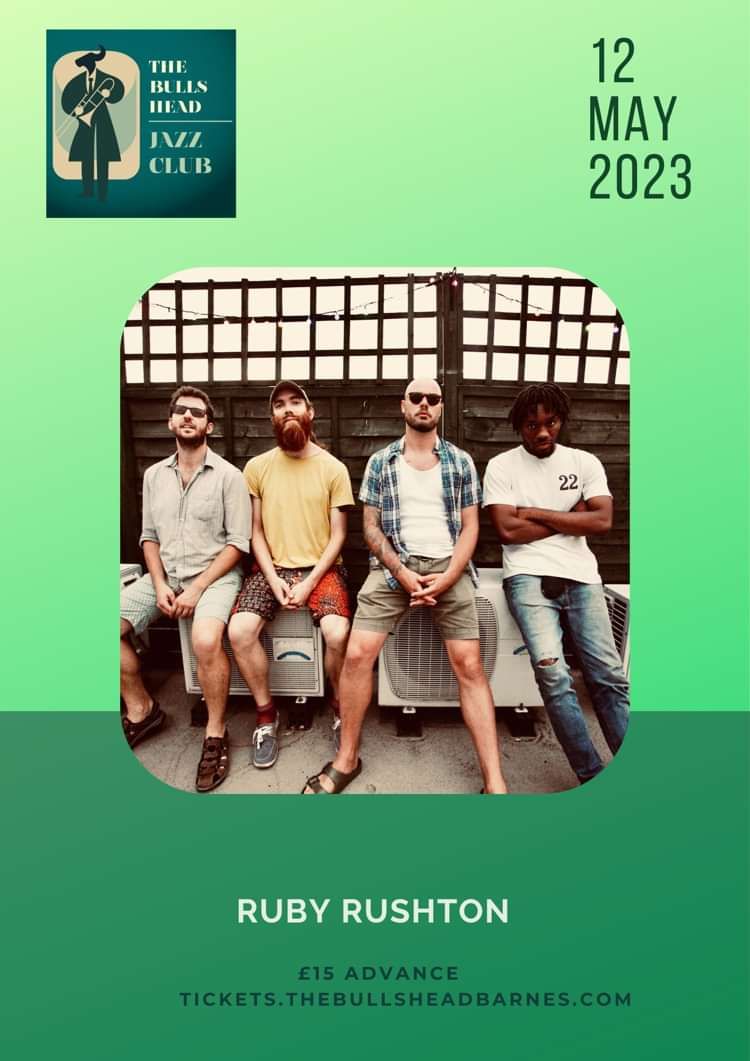 Ruby Rushton
Ruby Rushton
£15 Adv / £17 Door
Entry Requirements: Under 16s are not permitted in the venue. Under 18s must be accompanied by a responsible adult at all times.
Advance Tickets (e-ticket)
"If ever proof was needed that the London jazz scene is on fire right now - here it is!" - EVENING STANDARD
Tenderlonious led jazz quartet Ruby Rushton are one of the leading, most forward-thinking and prolific bands to emerge from London's thriving jazz scene. They have been at the forefront of the UK jazz scene since the release of their debut album 'Two For Joy' back in 2015, an album credited with introducing a new generation to jazz music in the U.K.
Their music is rooted in the spiritual concepts of jazz heroes such as John Coltrane and Yusef Lateef, whilst adopting influences from hip hop, Afrobeat, bebop, jazz-funk and sounds of the U.K. underground. In 2019 the band released their 4th studio album and most successful to date "Ironside", described by The Quietus as "vibrant, flawlessly executed and totally joyous throughout; it's hard to ask for more".
In 2020 they continued in prolific fashion, following up "Ironside" with two sellout 7" singles "Yardley Suite/Overture 1" and "Sun Khosi/Chrysalis" with the latter described by Clash Magazine as "an absolute inspiration, an afrobeat tinged jazz stepper that exudes life, optimism, and purpose. Another piece of forward-thinking jazz music from Ruby Rushton, who somehow manage to sound both innately classic and future-minded at the same time". 2021 saw the band release their 5th studio album, led by an EP release in June 2021 on 22a.
"This band's personality is forging out a fresh universe for others to explore" - CLASH
"High-impact, no-nonsense virtuosity, aimed at moving bodies as much as anything else" - ARTS DESK
"Fueled moments of ramped-up spell-binding energy, meditative slow-build solos, and melancholic grooves" - MUSIC IS MY SANCTUARY