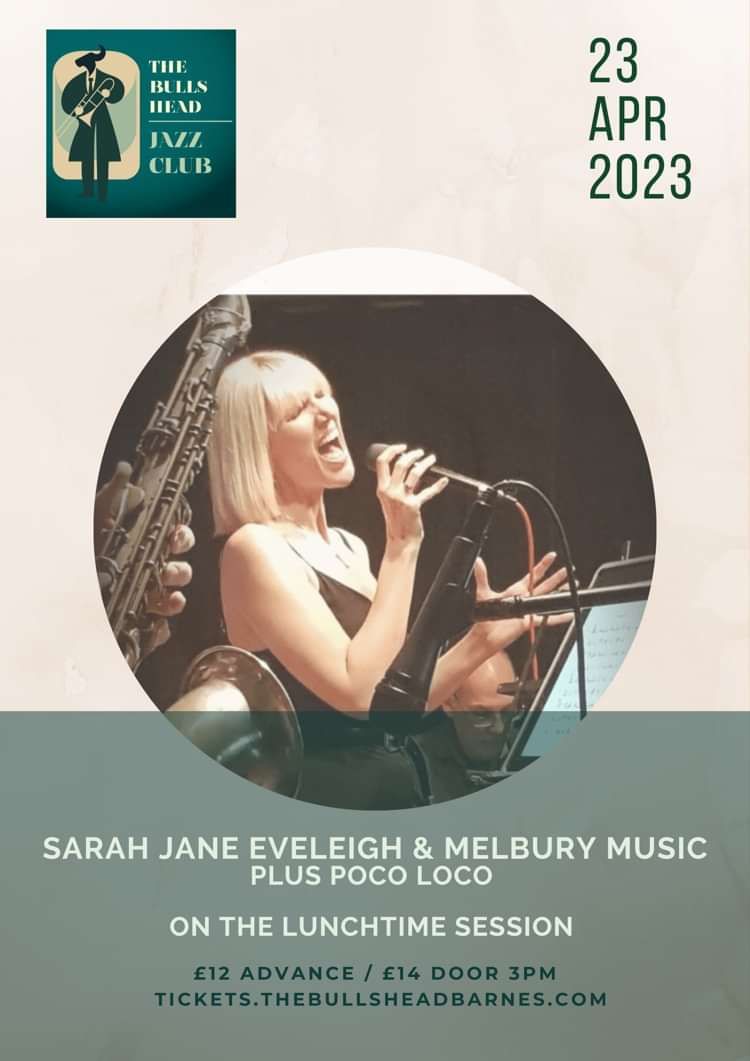 Sarah Jane Eveleigh & Melbury Music + Poco Loco
Sarah Jane Eveleigh + Melbury Music + Poco Loco
SOLD OUT
Entry Requirements: Under 16s are not permitted in the venue. Under 18s must be accompanied by a responsible adult at all times.
Sarah Jane Eveleigh & Melbury Music plus Poco Loco on the Lunchtime Session:
Sarah Jane Eveleigh's mellifluous, rhythmically assured vocals are always a treat. Here she is supported by the ever-popular Melbury Music Quartet with the wonderful Marianne Windham on bass (double), Martin Bazley on keys, Lester Brown on trumpet & Flugelhorn and Andrew Eveleigh on drums with special guest Alejandro Gonzalez on Latin percussion. Melbury Music perform regularly at the OSO Arts Theatre and other top local London venues and at various prestigious social events. Musically you can expect well-loved vocal numbers from a repertoire covering jazz, Latin & pop as well as some classic jazz instrumentals.
Poco Loco is a West London based quintet that takes its cue from the hey-day of hard-bop and soul jazz of the late 50's and early 60's. The line-up features the classic trumpet and tenor saxophone of Adrian Astor and Gerard Gregg-Smith plus the rhythm section of Huw Jones on keys, Adrian San Martin on bass and Hakan Yazici on drums. The line-up mirrors that of the one that was first popularised by jazz giants Horace Silver and Art Blakey. Poco Loco's emphasis is on foot-tapping grooves across an eclectic mix of re-arranged standards and lessor known musical gems from the period.
Line Up
Sarah Jane Eveleigh
A gifted and expressive singer, dedicated to the art of storytelling, Sarah Jane Eveleigh is swiftly gaining a strong reputation as a very adept and enigmatic jazz vocalist. Described as a great architect of songs, with a mastery of jazz timing, she adores performing songs from the Great American Songbook, delivering ballads with vulnerability and emotion, and uptempo swing with class and precision. Sarah Jane works with many talented musicians, singing with various popular rhythm sections and big bands across London and the South East.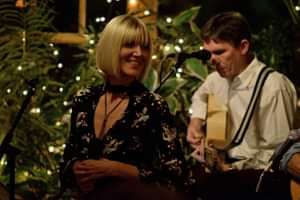 Melbury Music
Poco Loco