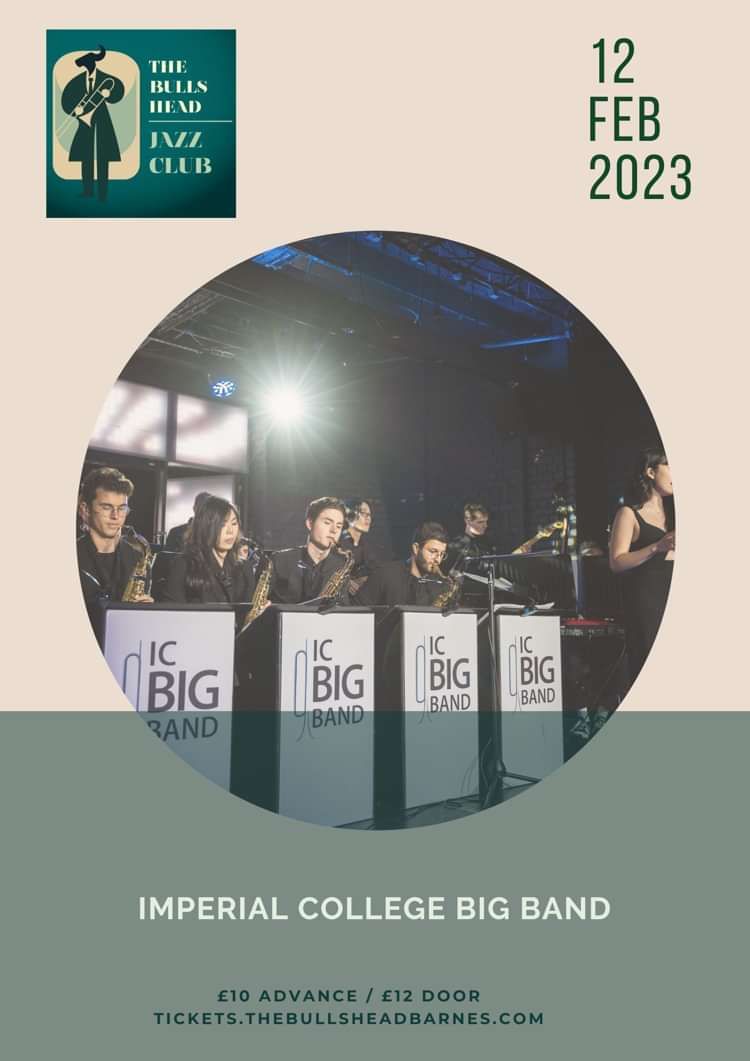 Imperial College Big Band
Imperial College Big Band
£10 Adv / £12 Door
Entry Requirements: Under 18s must be accompanied by a responsible adult at all times
The Imperial College Big Band Play The Lunchtime Session:
This the official big band of Imperial College London, as formed out of the finest jazz musicians at the university, who are pleased to present their 17-piece 'B Band' to the Bull's Head for the first time since 2019.
Composed of Imperial scientists, engineers, and medics, and under the masterful direction of Chris Dean (Syd Lawrence Orchestra), prepare to be blown away with a set list jampacked full of swing hits, funky fusion, and big band classics!
From Count Basie to Quincy Jones, the band always knows how to bring a diverse set to the stage, displaying the full range of the big band repertoire and giving every performance a new and exciting sound. Tickets £10 in advance & £12 on the door
Line Up
Imperial College Big Band
The official big band of Imperial College London, IC Big Band, the band consists of current university students at Imperial College London and regularly perform top quality jazz shows in and around London as well as abroad. Having featured in the London Jazz Festival, the Imperial College Big Band also competed in a number of major national competitions, most recently winning the prestigious Gold Award at the finals of the National Concert Band Festival for the 2nd time. Each year the band travels abroad, with previous tours to Budapest, Czech Republic, Croatia, Turkey and Germany.