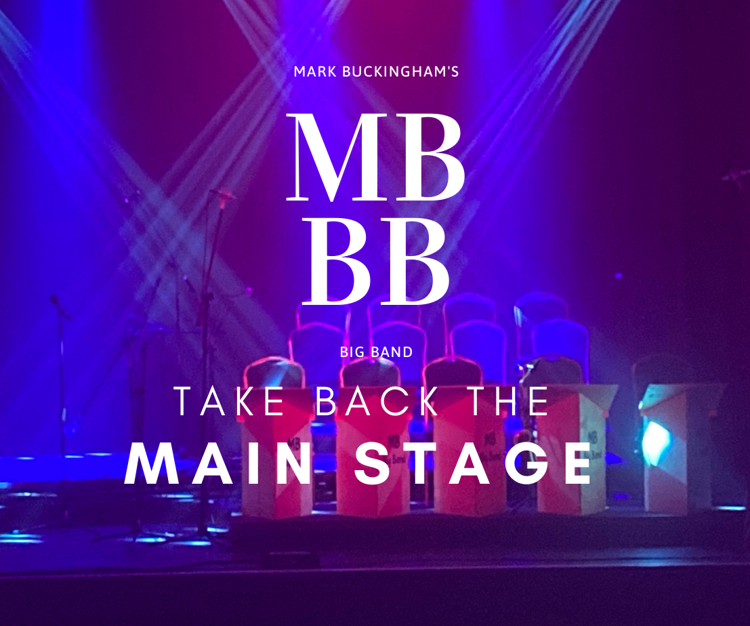 McCabe Events Group presents:
Mark Buckingham's Big Band Take Back The Main Stage
£10.00
Entry Requirements: Under 18s to be accompanied by an appropriate adult
Mark Buckingham was one of the last musicians to perform on the famous Bull's Head main stage before it was abruptly closed in 2013. Now Mark and his professional big band are finally taking back the main stage and reuniting the Bull's Head main bar with its mighty not-so-long-lost jazz heritage! Come and experience their full 17-piece big band coupled with Young's' classic pub menu served cabaret style.
This event is one of what we hope will be many, the dawn of a new generation of jazz in the Bolan Room. Reserve your seat and help us demonstrate the decades of passion for jazz at The Bull's Head and get the floor boards of this historic venue shaking once again... LONG LIVE THE JAZZ!
Mark Buckingham's Big Band were formed during the lockdown period in the UK. Professional musicians were allowed to perform, rehearse and stream, so Mark took advantage of this ruling to get players who were just sitting at home watching the telly or delivering groceries to get them playing again. Their music stems from a large collection of big band music given to Mark by renowned percussionist, and Bull's Head hall-of-famer, Chris Fletcher before his untimely passing in the summer of 2020. Chris's vision for the big band and his reputation at The Bull's Head live on through tonight's music plus a fantastic music donation from Nigel Crane, who has been running a big band for over 30 years. The band consists of many familiar faces with jazz legends alike... Aaron Liddard, Nigel Crane, Bill Symington, Nick Charles, Nick Mills, Dave Mian, Jules Cowie, Steph Shore, Will Whiting, Chris Ford, Andy Gibson, James Hayes, Tom Gilchrist, Giles Straw, Dave Boa and Mark Buckingham sit at the helm of their huge sound.
IMPORTANT NOTICE:
Seating for this show is different to our normal events. If you would like to sit together as a group, please order your tickets together under one name.
We hope to see you there!