Bull's Head Live presents:
The Blue Town Trio
Zoe Francis + Jim Mullen + Ross Stanley
£14 Adv. // £16 OTD
Entry Requirements: Under 18s to be accompanied by an appropriate adult
The Blue Town Trio
IMPORTANT NOTICE: In compliance with current government guidelines and our licence. As a condition of entry, guests are required to provide their NHS COVID Pass or equivalent proof of vaccination or testing. This includes proof of a negative LFT reported to the NHS test and trace facility. If you have any queries, please do not hesitate to contact us on 020 8876 5421
Featuring the fast-emerging, London based talent Zoe Francis on vocals, legendary, multi award-winning guitarist Jim Mullen (Morrissey Mullen, George Fame, Gene Harris) and the highly acclaimed wizard of the keys, Ross Stanley on hammond Organ B3.
Expect a cracking set of classic songs with a few musical surprises along the way including fresh arrangements of numbers such as "Spring Can Really Hang You Up The Most", "Too Late Now", "who Can I Turn To", "In A Sentimental Mood", and "Cinema Paradiso".
Zoe's beautiful voice; "Something a bit special is going on when this artist takes the stage..." London Jazz News, set amid rich layers of sound from Ross' Hammond and Jim's melodic blues lines make this trio sound like a mini orchestra.
Doors will be open at 20:00, the act will start at 20:30 and continue into the evening with an interval
Line Up
Zoe Francis
Vocals
London-born Zoe Francis grew up in Northern Ireland in an artistic environment, her father John and grandfather Colin Middleton MBE were celebrated artists and encouraged a lifelong love of art.
When her parents separated she moved to Lincolnshire with her mum and sister. Zoe fell in love with dancing through films starring Fred Astaire, Ginger Rogers, Gene Kelly and Cyd Charisse and in her teenage years she toured with a contemporary dance company and acted in a local theatre group.
On a visit to New York while learning Tango and going to Jazz clubs, a musician introduced her to the vocal workshops of pianist Barry Harris. This was a turning point for Zoe. She discovered her love of great songs and lyrics and was encouraged to pursue singing. Alongside the weekly workshops Zoe began singing in the many jam sessions held around Manhattan, Brooklyn, and Harlem. This led to her performing in local clubs with musicians of the calibre of Harry Allen, Joe Cohn, Warren Vache, and Chris Flory.
Although she loved her time in New York, a homesick Zoe returned to the UK and moved to Bristol where she began performing with award-winning pianist David Newton. In 2013 she recorded her first album "Looking For a Boy" with David Newton.
A move to London gave Zoe the opportunity to work with top players like Gareth Williams, Stan Sulzmann, and Jim Mullen, producing a live album at London's 606 jazz club in 2014 which led to her performing with this band including Mick Hutton and Enzo Zirilli in and around the London area.
Zoe's album "Remembering Blossom Dearie" 2018 celebrates the reportoire of the singer/pianist Blossom Dearie with Jim Mullen, Barry Green and Mick Hutton.
Zoe's new album, blue town, is a selection of bittersweet songs the lyrics of which capture our moods whether we are reminiscing or daydreaming, hopeful or heartbroken and features multi-award winning guitarist Jim Mullen and the incomparable Ross Stanley on Hammond organ.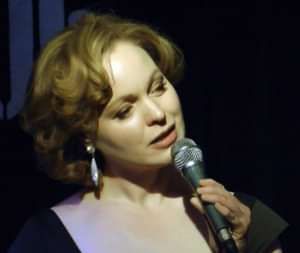 Jim Mullen
Guitar
Born in Glasgow, Scotland on November 26, 1945, Jim Mullen began his musical life aged 8 playing "Tea-chest bass" in the neighbourhood skiffle group. He got his 1st guitar the same year, and when an older friend introduced him to jazz, he was hooked.
After leaving school he trained as a journalist while playing on the local music scene. He formed a group with Malcolm Duncan and Roger Ball (later of the Average White Band) and they worked throughout Scotland playing Coltrane tunes and originals. It was in this group that he started attracting attention and in 1969 he moved to London, going on to work in the groups of Pete Brown, Brian Auger, Vinegar Joe and Kokomo.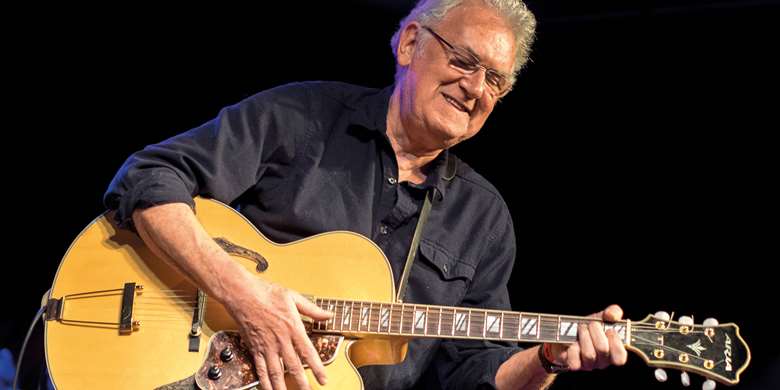 In 1975 he met sax player Dick Morrissey and began a 15 year association which produced 7 albums and became one of Britain's top club bands. After the demise of Morrissey Mullen he worked with jazz vocalist Claire Martin (3 albums) and formed a series of quartets (3 albums). As a sideman he is in demand by visiting U.S. stars like Gene Harris, Mose Allison, Jimmy Smith, Weldon Irvine, Percy Sledge, Teddy Edwards, Plas Johnson, Jimmy Witherspoon, and Terry Callier.
Jim Mullen is winner of "Best Guitar" in the British Telecom Jazz Awards (1994 and 1996), "Best Guitar" in the Post Office Jazz Awards 2000 and winner of "Best Guitar" in the Hamlet Cigar British Jazz Awards 2002.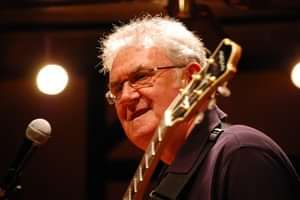 Ross Stanley
Hammond Organ B3
Ross Stanley is a pianist and organist who was born in 1982 in Frimley, England. Beginning piano at age 4, by a teenager, he was awarded an organ scholarship to Marlborough College. Upon leaving Marlborough, Ross was invited to study for his music degree at several renowned institutions including Trinity College of Music, Guildhall School of Music and a scholarship to Berklee College of Music in the USA. He decided to stay in London, however, and completed a BMUS in classical and jazz piano at Guildhall in 2004.
Since leaving, Ross's musical skills have kept him in high demand, seeing him play with jazz names such as Will Vinson, Dennis Rollins, Guy Barker, Michael Janisch, Joel Frahm, Liane Carroll, Stan Sulzman, Steve Arguelles, John Paracelli, Bobby Wellins, Clark Tracey, as well as being a regular member of the Jim Mullen Organ Trio, the Mark McKnight Organ Quartet and the Jacqui Dankworth band and performing in many small and large ensembles – Nostalgia 77 Octet, The Heritage Orchestra. Ross has also toured with Steve Howe Trio, Deodato and has recorded for Goldie, US3, Trevor Horn and Simply Red among others. Ross is a Hammond endorsee.