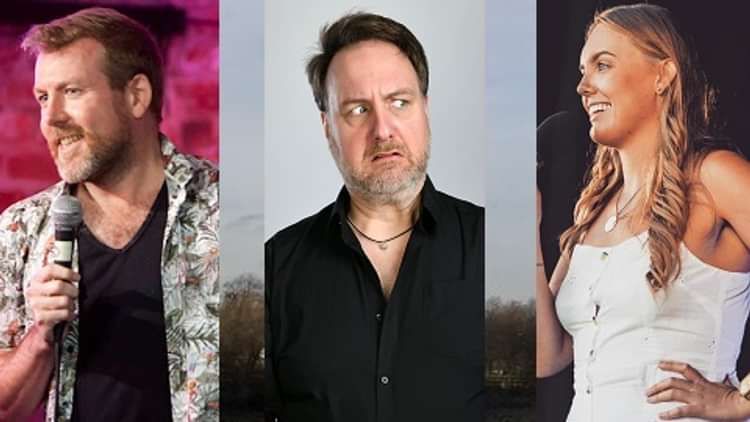 The Horns Comedy Club
£8 ADV / £11 DOOR
Entry Requirements: Under 18s to be accompanied by an appropriate adult
Laydeez, Gentlemen and Everybody Else, we've got a simply super show rockin' up to the Jazz Room of the Bulls Head at Barnes SW13... for the third HORNS Comedy Club, on Wednesday 1st December.
Regular MC Neil McFarlane will be back against all medical, legal and artistic advice to helm the show and take great personal joy and pride in offering to the populace the straight-up splendour of the very funny Ms ELLE BERT, followed by probably the UK's most accomplished satirical muso-comic, one Mr MITCH BENN - off Radio 4 and whatnot, don't y'know.
ELLE BERT Elle is part of a new wave of female voices taking the comedy scene by storm. Combining a mixture of story telling with satire and sarcasm with social observation, she's a hot mess of fun rolled up into a smooth cigar of good times and laughter. She's sharp, edgy, confident and seemingly unafraid to talk about anything.
Guinness World Record - Longest Running Stand Up (1 hour of 92 hours) Winner Fifty 50 Entertainment Gong Show Funny Women - One to Watch Bath New Act Finalist, 2018 & 2019
"Truly an original comic voice… a groovy mix of smartness, honesty and daftness… Dynamic, witty and seemingly unafraid to talk about anything."
Phil Kay
MITCH BENN Mitch is a comedian, author, satirical songwriter, musician and actor and is widely acknowledged as one of the best writers/performers of comedy songs in the UK. He is perhaps best known as the resident comic songwriter on BBC Radio 4's 'The Now Show' from 1999 to 2016.
Mitch began his comedy career in Edinburgh in the mid-1990s, before moving to London and becoming one of the most in-demand comedians on the UK comedy circuit. He has released many albums of comedy songs and has performed all over the world, including South Africa, Singapore, China and many European nations. In addition to his work on 'The Now Show', Mitch has presented several series of his own show on BBC Radio, and his TV credits include 'Live at Jongleurs' (ITV), 'Watchdog' (BBC) and 'The Comedy Store' (5).
"The country's leading musical satirist." The Times
Place: The Jazz Room, the Bulls Head, Barnes SW13 Date: Wednesday 1st December Time: 7.30pm (doors) for an 8.00pm start Tickets: £9 in advance (inc. £1 booking fee) or £11 on the door on the night.
See you there, friends and comedy fans!